Ceiling Downlight Housing Gu10 TS6862
1.The IP65 Rating:Water Proof Downlight, high quality glass and waterproof rubber ring for waterproof function, makes this product suitable for Bathrooms, Shower Rooms, etc.
2.Quality Material :high-quality Pure Aluminium The downlights with iron spring and clip , excellent workmanship and easy to install.
3.Available in a wide range colors of Trim Cover Changeable, Concise & Beautiful Design suit your installation needs.
Product Information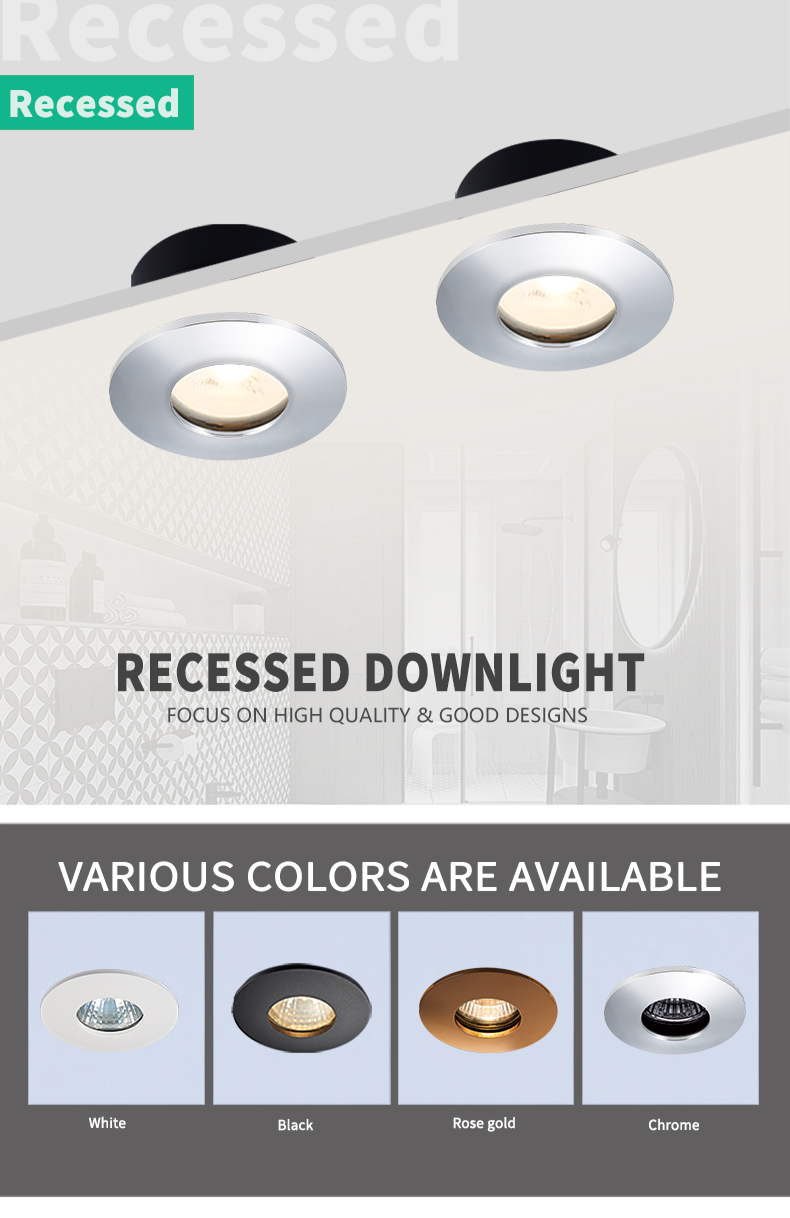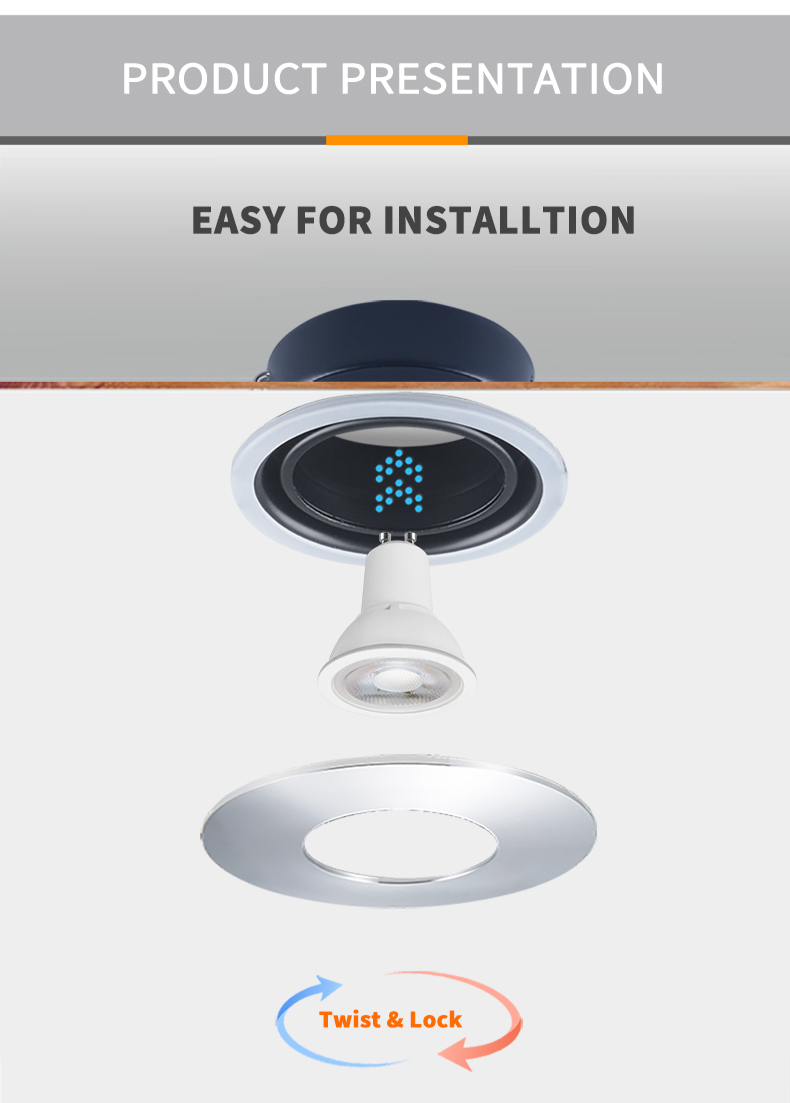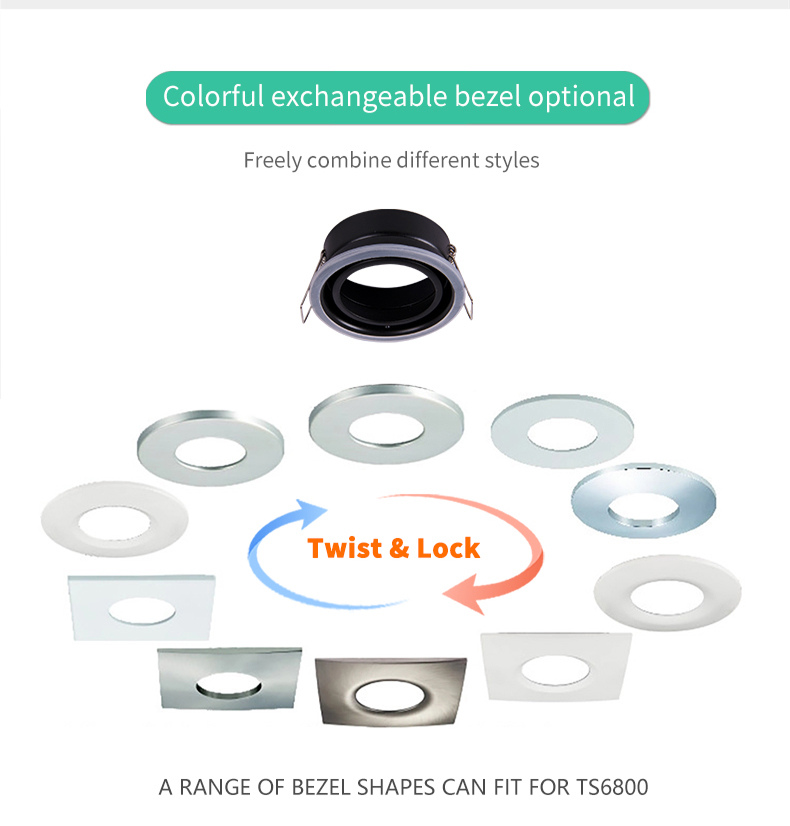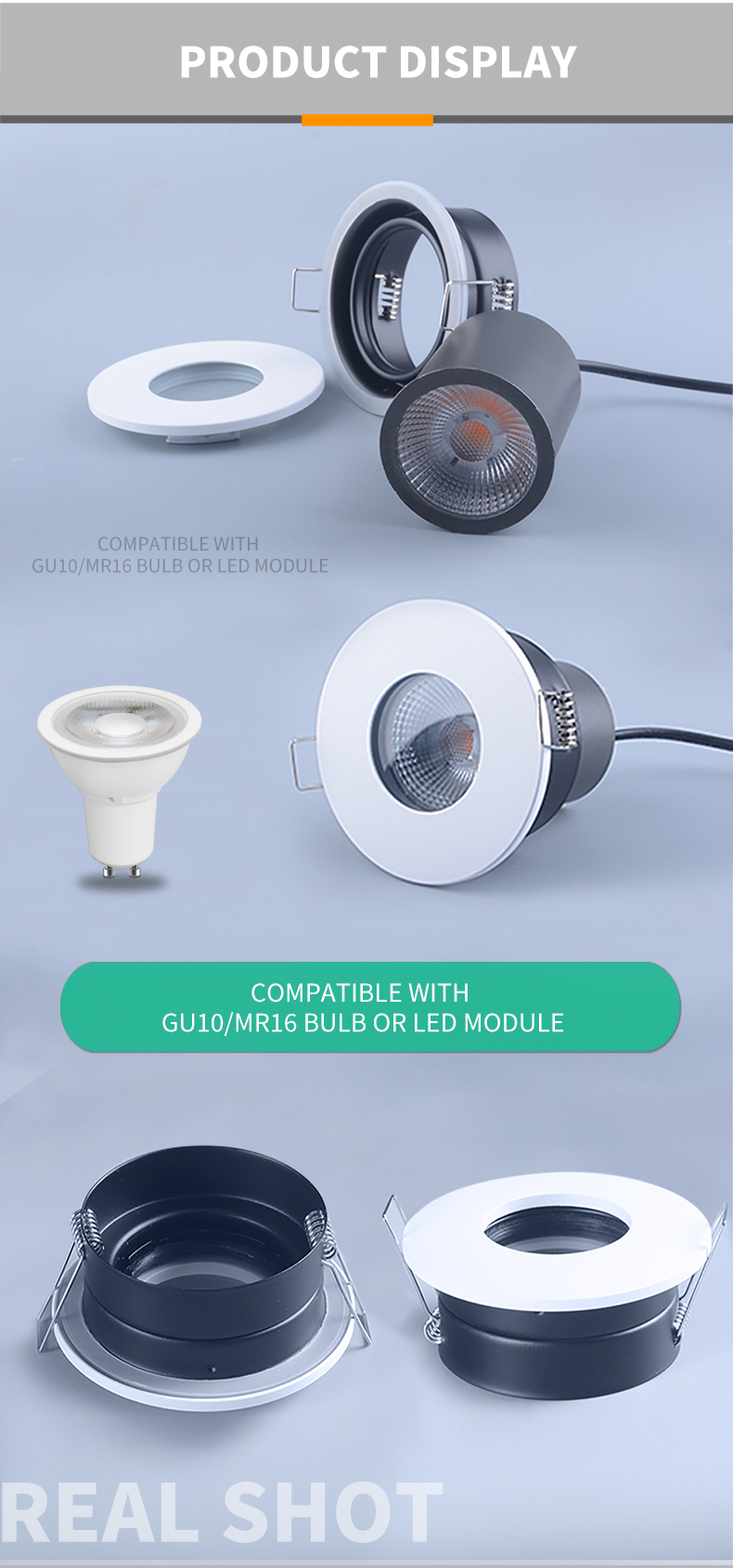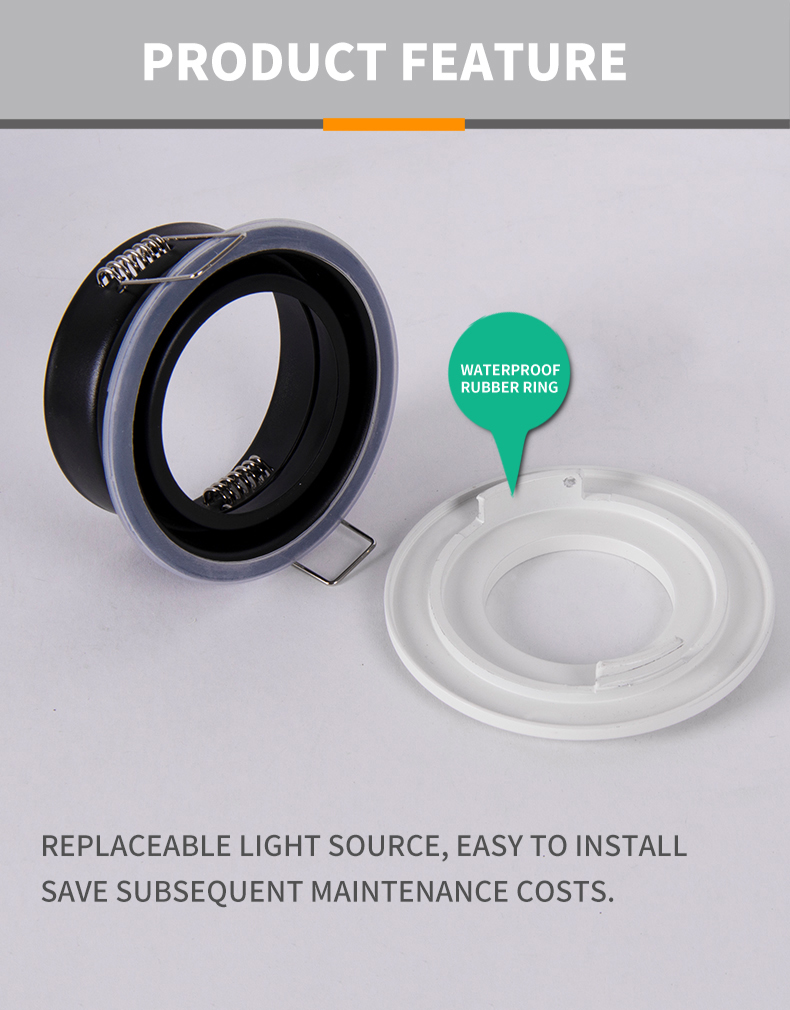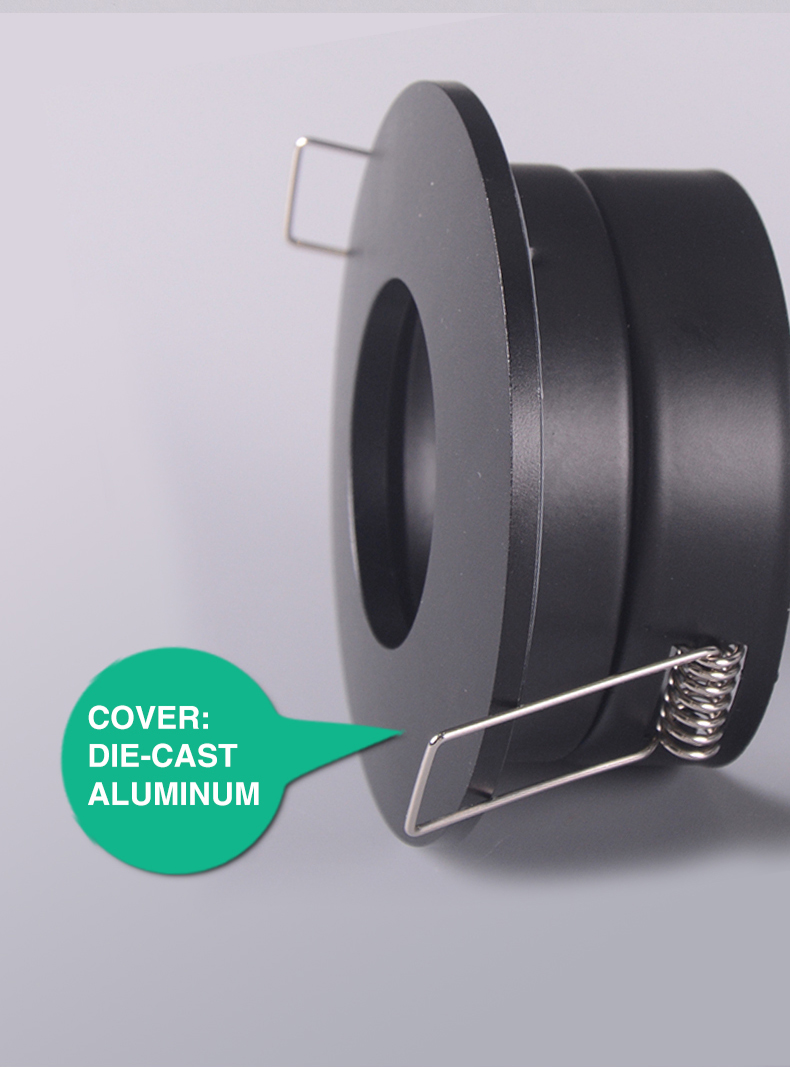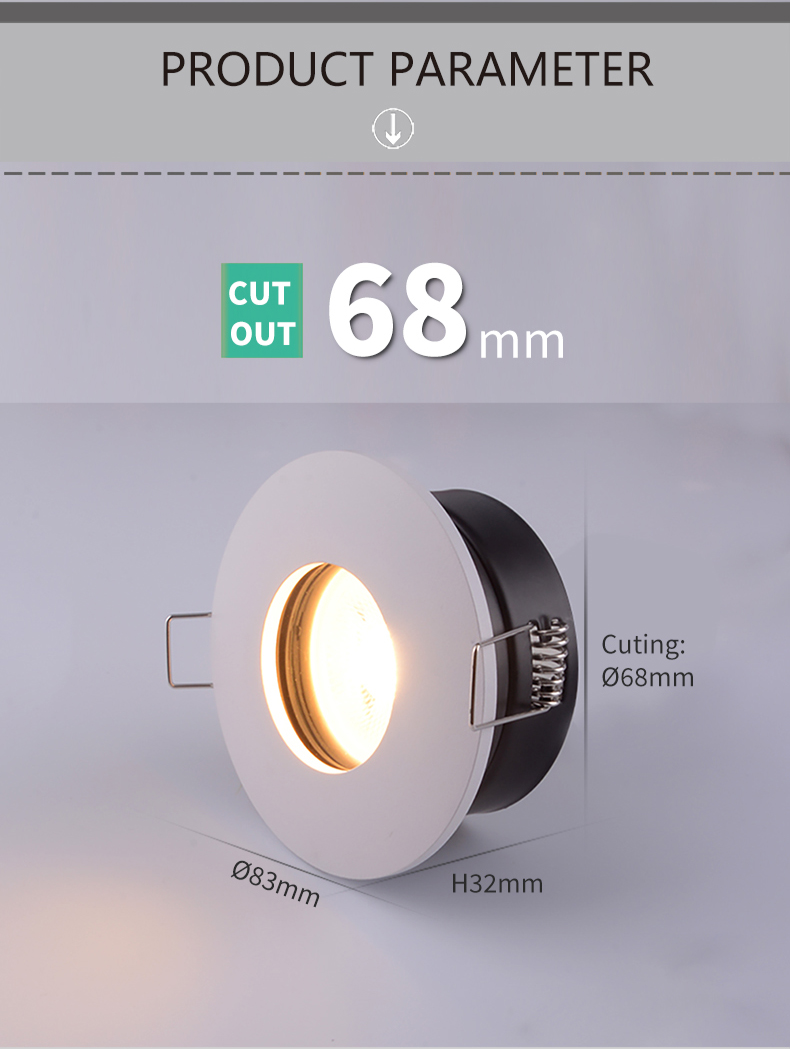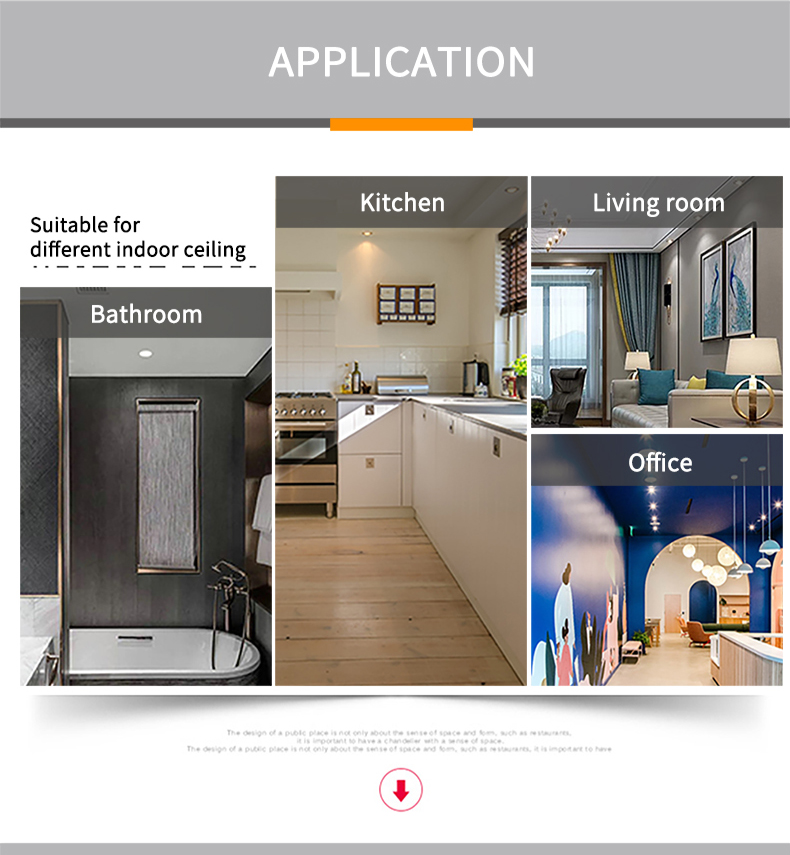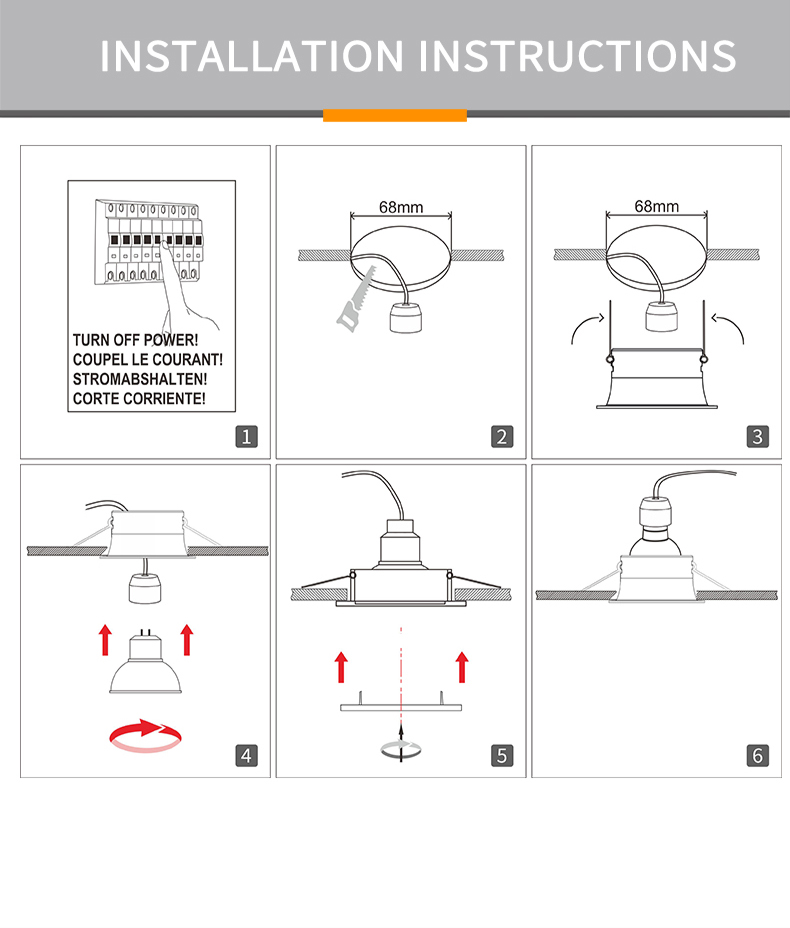 Share And Purchase